Introducing The Big May Giveaway
Check out our new May competition in partnership with JustGiving
Play video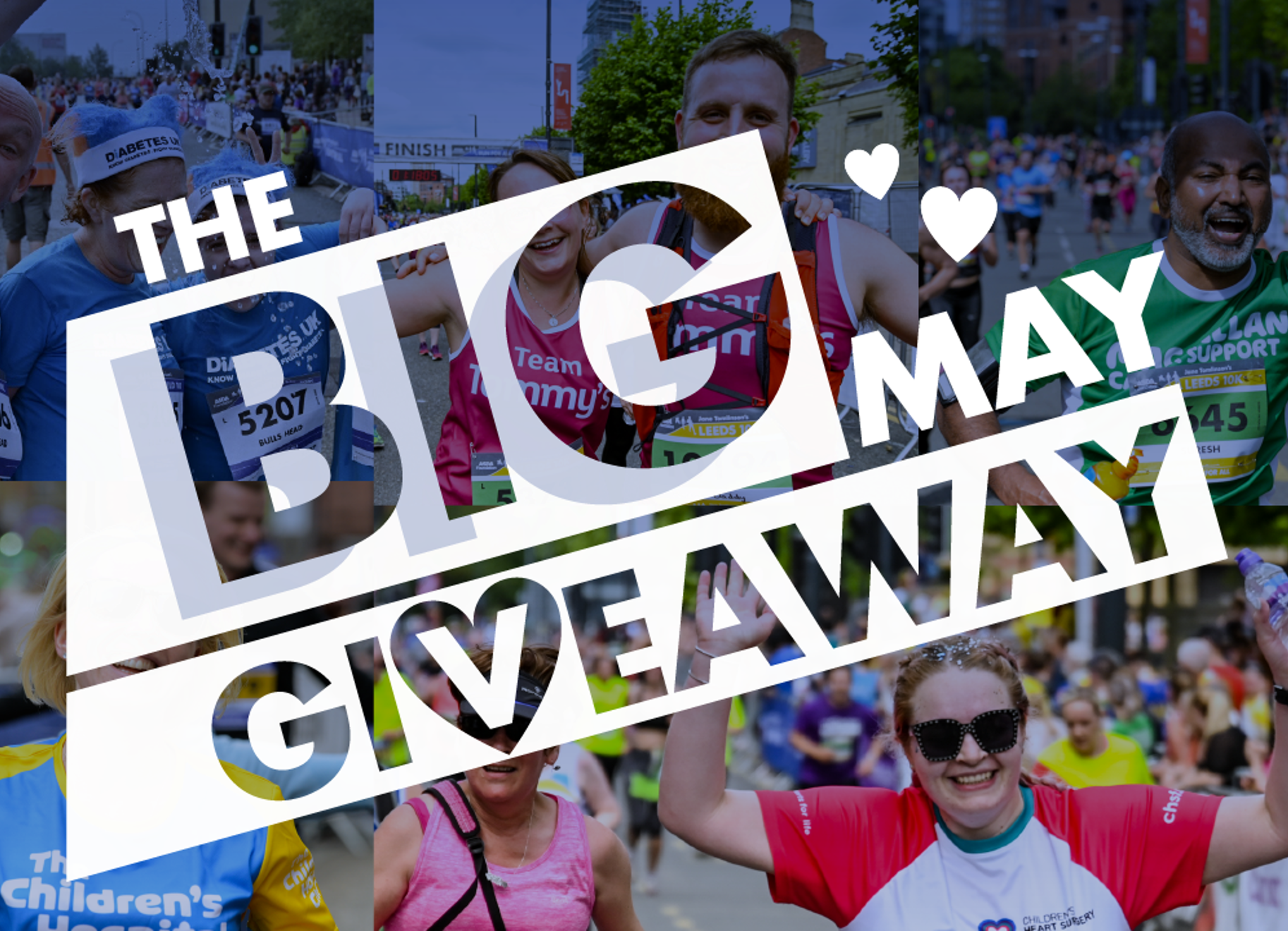 Here at Run For All, we can officially say #weareback! With the York 10K on the 1st August set to kick off our 2021 running season we know you will be starting to think of getting into training mode and deciding on which charity to support this year. Cue the BIG MAY GIVEAWAY in partnership with JustGiving. 
Run For All exists to enable charities regardless of size, cause or location the chance to raise as much money as possible with the support of amazing runners like you.
And so, to kick start your fundraising we are giving you the chance of winning your share of £1000 for the cause close to your heart.
With four prizes up for grabs entering couldn't be easier. You just need a Run For All JustGiving Page! 
To be in with a chance of winning, we would like to hear what charity you are fundraising for and why a donation will be a welcome addition to your fundraising total. 
Entries open from 3rd May and we will be announcing the 4 winners on 7th June. Good luck! 
How long is the competition?
You will have from 3rd May 2021 to the 31st May 2021 to submit the link to your JustGiving page 
Winners will be announced on the 7th June
How to Enter
To be in with a chance of winning one of these prizes, you must do the following:
 Enter a Run For All event for 2021/22
 Set up a JustGiving Page for your run for all event for a registered charity of your choice 
Complete the submission form below 
Shout about it on our social channels! Tag your chosen charity using the hashtag #BigMayGiveaway
Set up your JustGiving Page
Setting up your JustGiving page couldn't be more simple. Click the link below to get started 
https://www.justgiving.com/start-fundraising 
Select your charity 
Select 'Taking part in an event and select your chosen Run For All event 
Create your page URL 
Personalise your page 
Get sharing with friends and family 
The Big May Giveaway Form
Partners
The Big May Giveaway is in partnership with