Come and be part of our fun and friendly team; help our runners have a fantastic experience and support countless good causes!
Our events simply could not happen without our Eventeers so, whether you are encouraging participants out on course as route marshal, manning a drink station whilst helping to refuel runners or offering support in the event village, you can be certain you'll make a difference!
The impact of what you do is felt far beyond the start line on race day and we know so many will be grateful of your support and words of encouragement along the way. 
For more information, take a look through our Volunteer Handbook
Volunteer Handbook
Other Eventeers say
"I had an AMAZING time volunteering at the event, I'm still buzzing now!"
Tracy Robinson
Yorkshire Marathon 2021
'It was a great event to be marshalling for the first time. I really enjoyed it and was so humbled that runners were thanking volunteers before the race had begun. All round it was a beautiful day, perfect location and great ambience to have been a part of'
Suzanne Wilson
Derby Half Marathon 2021
"Would like to say that it's the first time I have volunteered for an event like this (I don't run) and was humbled as so many of the runners, who ran past and thanked us for marshalling?! I enjoyed the morning and was touched by all running for such good cause's. Put me down for next year!"
Alison Longley
York 10K 2021
"Thanks for my second year marshalling, I love it and I thoroughly enjoy giving the runners encouragement and they are always very thankful"
Amanda Rhead
Bury 10k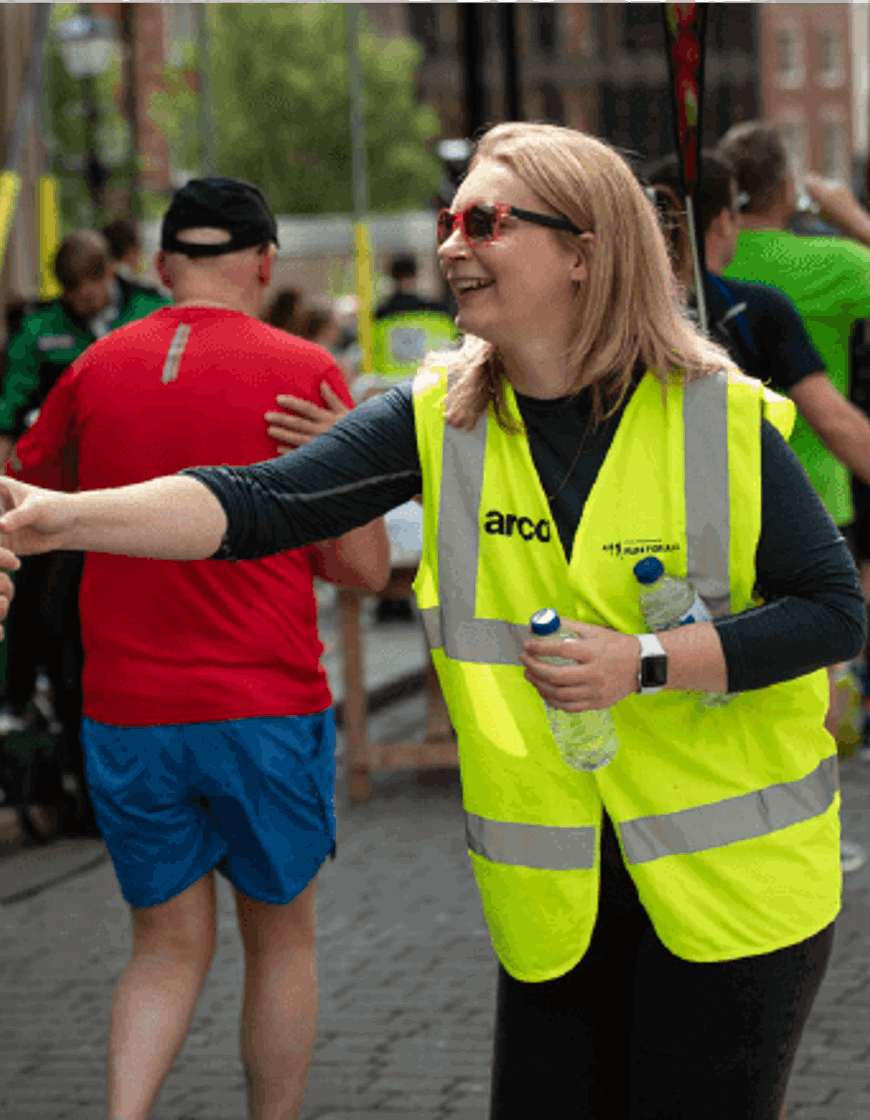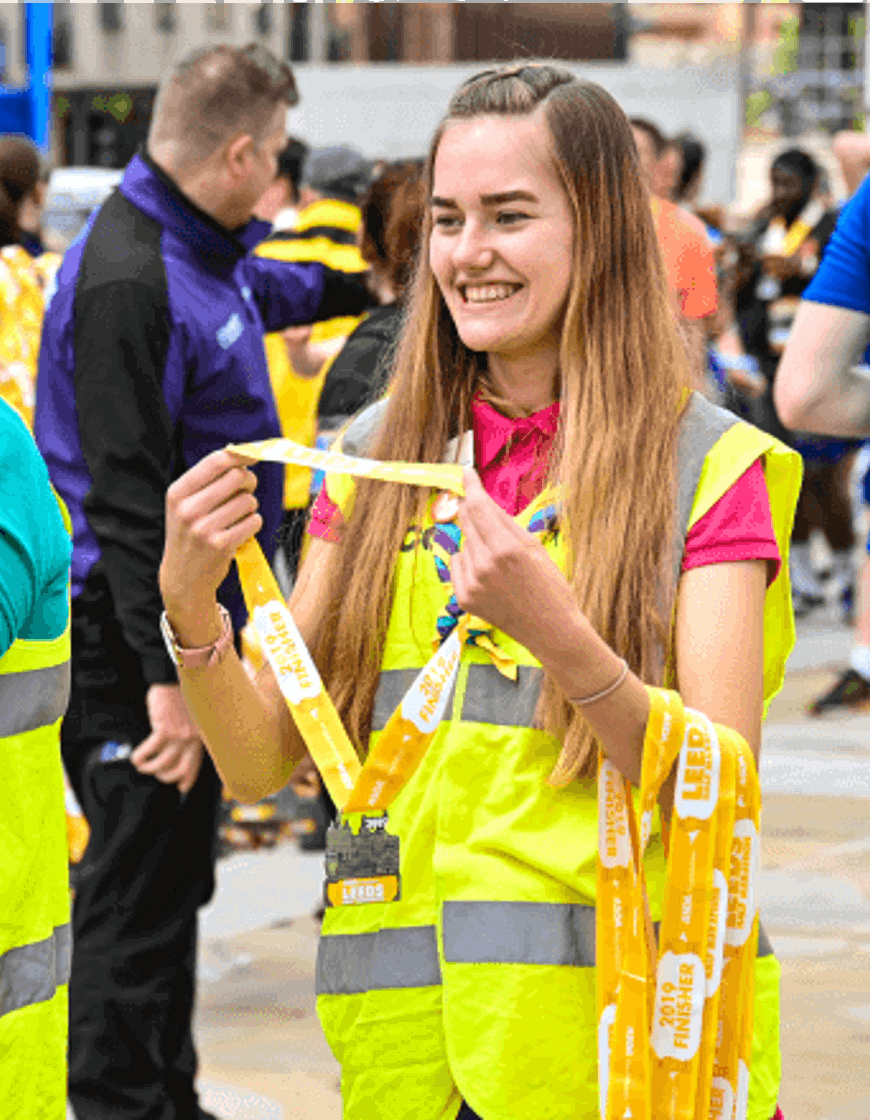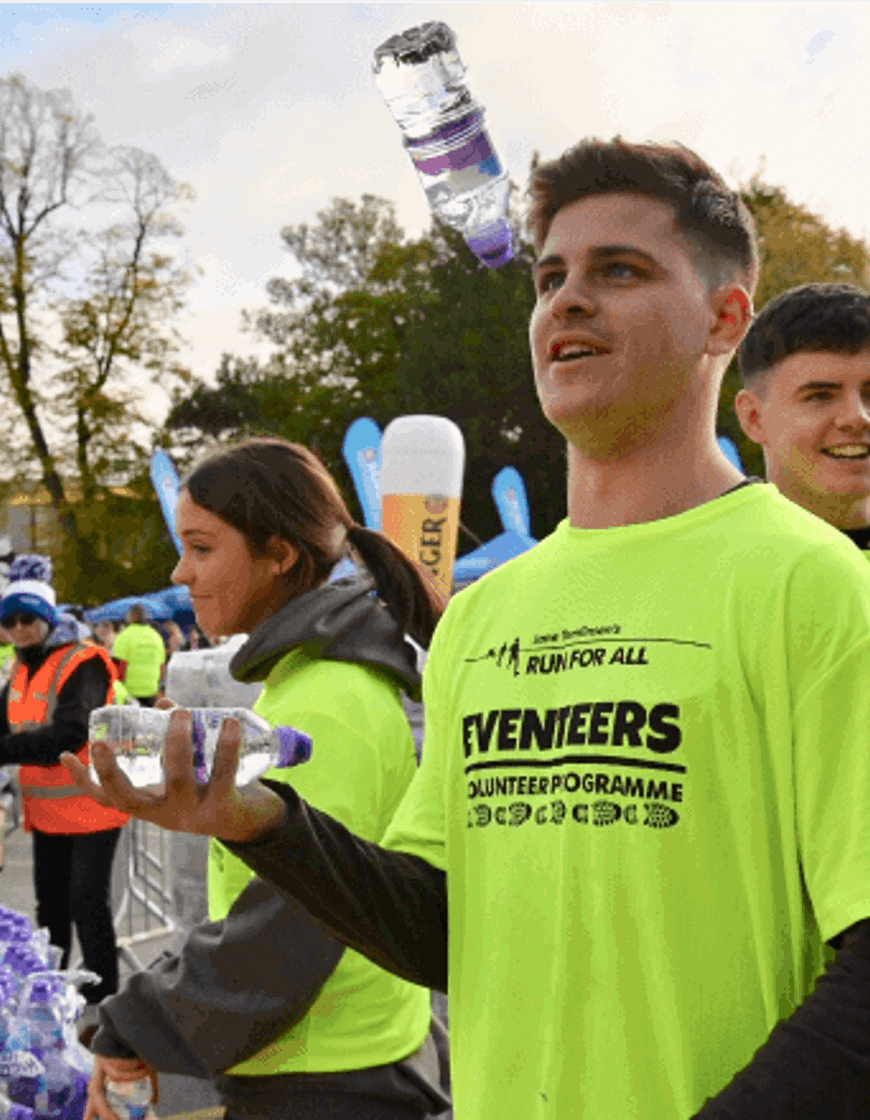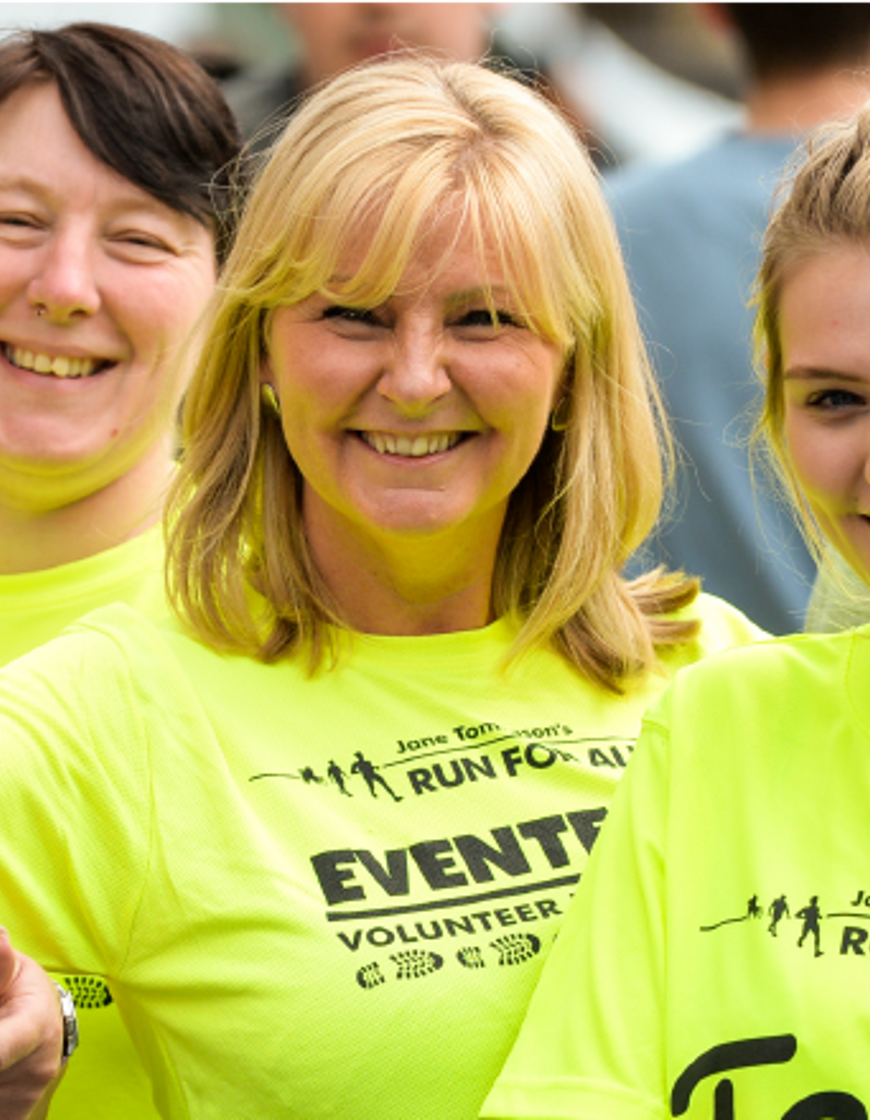 Choose a role
Baggage Store
Eventeers will sort bags into numerical order and be on hand post event to speedily reunite runners with their bags and congratulate them on a great run. Approximate Shift Times (10K & Halfs): 07:00 – 13:30 Approximate Shift Times (Marathon): 1st shift: Start time is 07:00 and finish time is 13:00 2nd shift: Start time is 13:00 and finish time is: 17:00
Race Office
Eventeer roles here will involve helping to handout race packs to those runners who have not received these in the post and be on hand to answer any questions runners may have. The Race Office is a customer-facing role so this role would be suited to Eventeers who are friendly, approachable and happy to chat with people. Approximate shift times: 07:00–13:00
Finish Processing
Eventeers here will see a lot of tired faces but the smiles will soon appear as runners are congratulated and handed their medals, water and goody bag. Approximate Shift Times (10K & Halfs): 07:00 – 13:30 Approximate Shift Times (Marathon): 10:00 – 17:00
Route Marshal
Whilst keeping an eye on the route you will primarily be there to sing (if you wish), dance and cheer runners as they take on the mile. Being out on course is fantastic way to see the events close up, to see thousands of runners and be part of the exciting atmosphere. Due to the nature of the role Route Marshals must be aged 18 years old and over. Approximate Timings (please note, timings can vary depending on what section of the route you are allocated) Approximate Shift Times (10K & Halfs): 07:30 – 13:30 Approximate Shift Times (Marathon): Start Times between – 07:00 – 08:30 Finish Times between – 12:00 – 17:30
Drink Station
Drink Station Eventeers are asked to help set up and pack down the drink station ensuring we leave the environment as we found it and clear of any debris. Approximate Shift Times (10K & Halfs): 08:00 – 13:00 Approximate Shift Times (Marathon): 08:00 – 16:30 - (some drink stations finish earlier than others due to their location)
Branding
Working closely with the Run For All marketing team, branding Eventeers will assist with sponsors activation, ensuring that everything is in place ready ahead of the thousands of runners arriving at the start line. Approximate Shift Times (10K & Halfs): 06:00 – 13:30 Approximate Shift Times (Marathon): 06:00 – 17:00
Get involved
Feeling inspired and want to get involved? All you have to do is select an event here and register online to share your details with our Eventeer coordinator. They will then be in touch regarding your role and how you can help at our event. It's that simple.
If you have any specific qualifications you want to make us aware of that you feel will assist you as part of the Eventeers team then please let us know.
We love to give back to our Eventeers, so in return for volunteering with us, you can claim a free race entry to a future Run For All event* and you can also be in with the chance of winning some FANTASTIC prizes from our sponsors, including; High-5, Erdinger, Shokz headphones and Up & Running. All you have to do is take a selfie of you volunteering at one of our events, mention us in your Facebook, Twitter or Instagram and add the hashtag #Eventeers.
*excludes Marathons

It is important for us to have your most up to date contact details so we can keep in touch. Should you need to make any changes to your details you entered when registering, or should you encounter any issues or can no longer commit, please email eventeers@runforall.com.
Click the event below to sign up.