Introducing #motivateamate
Check out our new May competition in partnership with Erdinger
Play video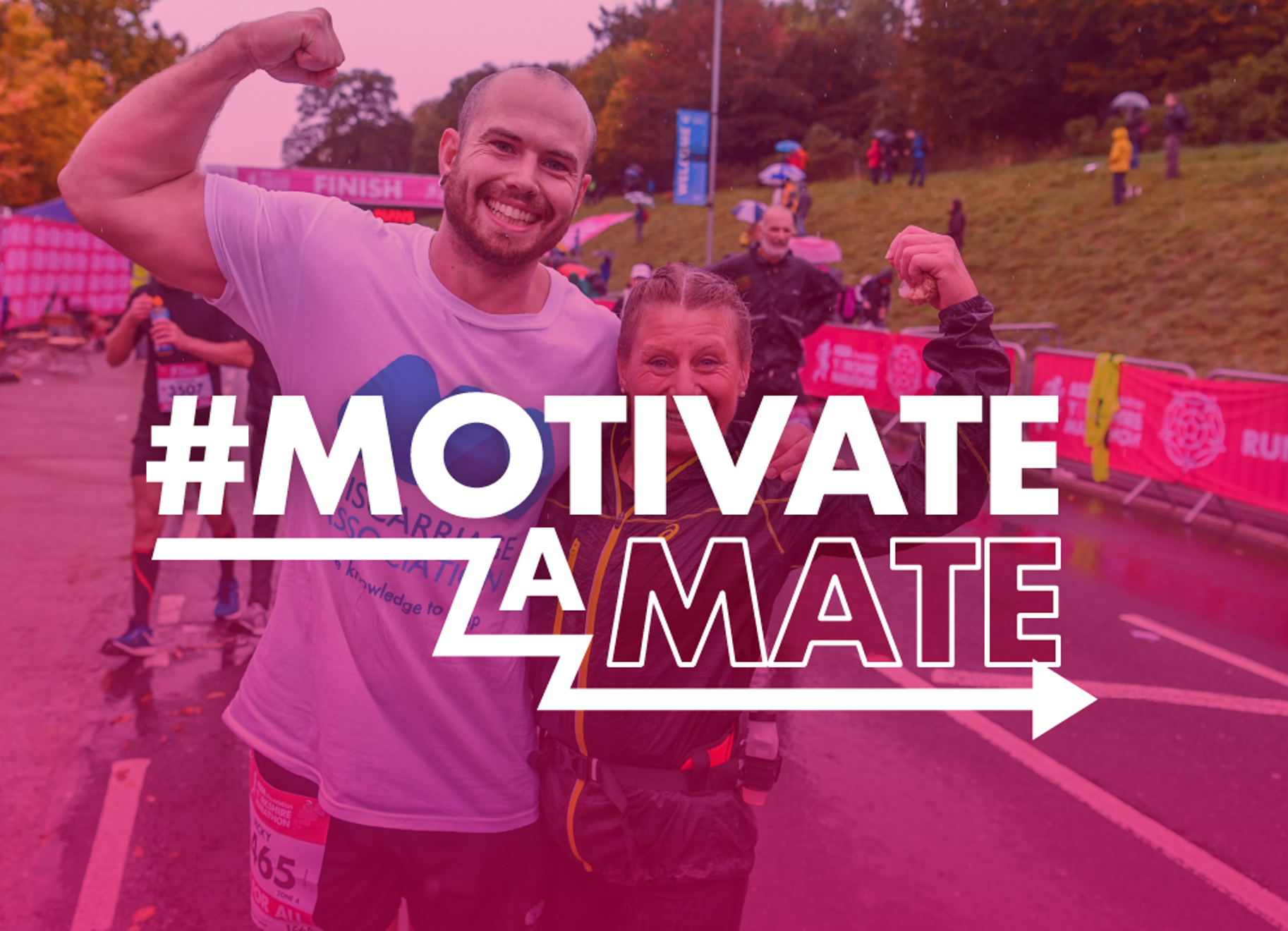 With the country on course to cross that lockdown finish line in June, we thought we would welcome in May with an incredible competition #MotivateAMate 
Over the past year running has boomed with even more of you pulling on your trainers and finding or re-igniting your love of running. 
Whilst we've not always been able to run together recently, the easing of lockdown means you can finally enjoy running with family and friends. In steps #MotivateAMate 
We are looking for running buddies who want to take on the Yorkshire marathon this year and are willing to share their Marathon training journey along the way.
There will be highs, lows, increased mileage and hopefully a lot of laughs along the way. 
Whether its your first Marathon or your 5th this competition is open to everyone. 
The winners will receive a whole host of goodies, training advice and support along the way. All we ask is that you are willing to share your journey, reasons for running and how you keep each other motivated.  
In partnership with our amazing sponsors Erdginer Alkoholfrei you will not only receive VIP Marathon entries but product, kit and PT support on the build up to the big day. 
So what are you waiting for? Winners will be announced on the 7th June so get your best running pal on the phone now and secure a chance to win BIG!
Keep on reading to find out how you can enter...
Before Entering

To be in with a chance to win, applicants must have active social media channels and be willing to share and allow us to share their journey via our social media channels all the way from day 1 of training to post event.
Entries open on 3rd May and you will have until the 31st May 2021 to submit your application
A prize draw will be conducted and the winners announced on the 7th June 2021
Winners to receive email to confirm winnings 
One application per person 
Entrants must be over 18 
If winners already have Yorkshire Marathon entries previous 2021 entries will be refunded 
How to Enter
Entering couldn't be simple. All you have to do is:
Follow Yorkshire Marathon and Erdinger social channels
YM - Instagram @yorkshiremarathon, twitter @RunYorkshire or Facebook The Yorkshire Marathon
Erdinger Alkoholfrei on twitter @ErdingerAF_UK or Facebook @erdinger.alkoholfreiUK
Share a video on social, lasting no longer than 2 minutes telling us why you and your mate should win these great prize
You must tag Yorkshire Marathon and Erdinger in your post and use the hashtag #MotivateAMate
And to complete your entry submit the entry form at the bottom of this page
That's it! 
You will each receive
VIP Yorkshire Marathon entry
The winning pair will win entries into the biggest event of our running calendar – the Yorkshire Marathon. You and your mate will also receive VIP race-day hospitality including free park and ride tickets.
FREE Leeds 10K or Half Entry
To support you in your training you can also choose either a free entry into the Asda Foundation Leeds Half Marathon or Leeds 10K on the 5th September 2021.
FREE Sheffield 10K or Half Entry
And as if Leeds wasn't enough, you can also join us in Sheffield with a free entry into either the Asda Foundation Sheffield Half Marathon or Sheffield 10K on the 26th September 2021
Erdinger Goodies
To support you throughout your training, you will each receive a case of Erdinger Alkoholfrei, branded Erdinger running kit AND an engraved Erdinger glass at the finish of the marathon to celebrate your success.
Advice from a personal trainer
Training for a marathon can be tough and so we will have an enthusiastic PT on hand to provide you with a tailored support and help you reach your goals come 17th October. They will be in regular contact offering 1-2-1 support as you reach the training milestones
Sponsors
The #MotivateAMate competition is sponsored by