When push comes to shove David's determined to complete the Asda Foundation Yorkshire Marathon
1 May 2019
David Chapman would not normally consider himself a pushy person but that will change on Sunday 20th October.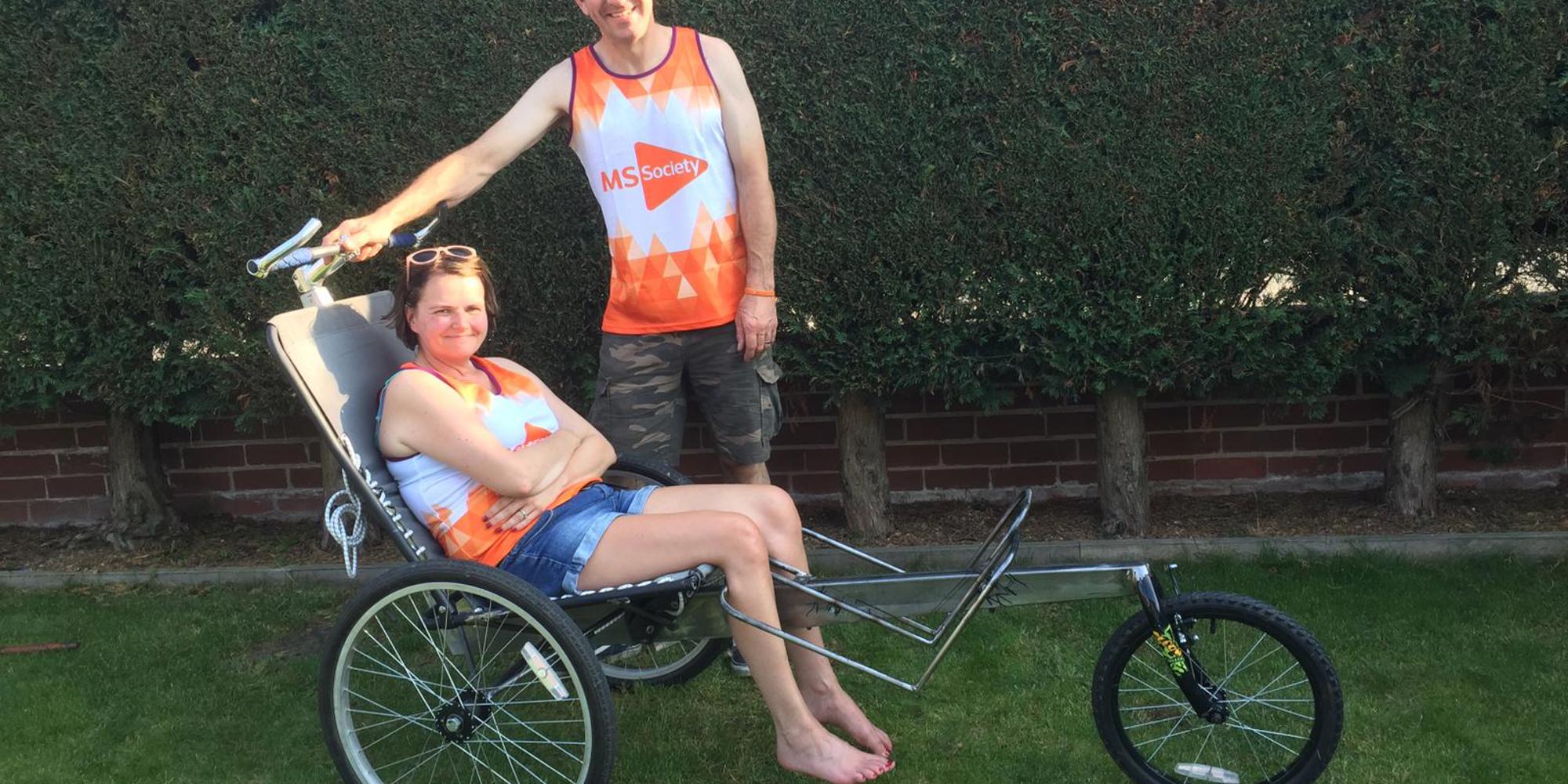 He is planning to tackle the Yorkshire Marathon while pushing his wife, Joanne, around the course in a running chair he is building himself.
Joanne has multiple sclerosis and David says the chair he is developing will allow the couple, who live in York, to take part in the event together.
David, 49, said: "We have always been aware of the Yorkshire Marathon and I was listening to Radio York last year and heard some of the entrants' poignant stories. I told Joanne I was going to do it and then I thought we could do it together. We used to love walking but can't do that as much now so this is something we can do together."
He went online to research running chairs but nothing suitable came to light, so David decided to build his own three-wheeler version.
It will be the first marathon for the couple, who have a four-year-old son, Monty, and David said: "Every now and then I wake up in a cold sweat thinking, why am I doing this?
"Because it's my first marathon, because I am pushing my wife around the course and because I'm making the chair it's all quite complicated. I'm looking forward to it – anything worth doing is a challenge. I will give it my best shot."
David ran when he was younger – including completing a number of half marathons – and is now building up his mileage is preparation for the marathon.
He will be raising money for the MS Society and Joanne is supporting St Leonard's Hospice, where she attends day classes.
David said: "If we manage to raise a few quid that will be good."
Yorkshire Marathon